Our Intellectual Property Attorneys Handle Copyright Protection and Copyright Infringement Claims
Our intellectual property attorneys write blog posts on court decisions and trends in copyright infringement. This page serves as a jumping off point so you can find and read the blog articles of our intellectual property attorneys. Scroll down and click on any title listed below to get to a particular article.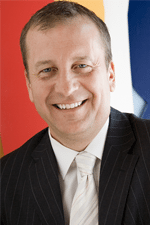 Business Agreements Fraud Destroys Texas Company
Posted on July 28, 2022 – This case offers a good overview of Texas business law. A probiotic animal feed supplement inventor agreed to a business sale to a lawyer who misappropriated trade secrets and created business agreements used to bankrupt the company… Read Article
Trademark and Copyright Protection Afforded by Law
Posted on February 20, 2019 – If you are the creative type, you have probably wondered about protecting your work from poaching by individuals and companies. Perhaps you already have a trademark or copyright for some of your work. If this is the case, and you feel a sense of confidence that your intellectual property is protected, this story about Disney and one of its trademarks is for you. Even with trademark or copyright protection, many other creative people and companies may also believe they have a case for challenging your intellectual property protection. There is always a need to be… Read Article
Employment Contracts and the Non-Compete Clause
Posted on January 08, 2019 – If you ignore the non-compete and non-solicitation provisions in your employment contract, you could face liability or worse, a temporary injunction or a lawsuit when you move on to a new company and still use your old company's data… Read Article
U.S. Courts Rule in Trademark Infringement Cases
Posted on July 14, 2017 – Trademark infringement lawsuits brought recently in U.S. courts were decided differently based on interpretations of the disparagement clause used by the U.S. Patent and Trademark Office… Read Article
Non-competes Restrict Activities of Former Employees
Posted on June 30, 2017 – Do you have a non-compete clause in your employment contract? If the answer is yes, and you are considering changing jobs, then you should examine your employment contract and understand what your obligations are after your departure. A non-competition clause and other restrictive covenants… Read Article
The Rights of Creative People Under Recently Enacted Federal Trade Secret Protection Law
Posted on August 23, 2016 – A recently enacted federal trade secret law provides options for creative people and others looking to protect trade secrets, and enhances your rights under state trade secret law. The recently enacted Federal Defend Trade Secrets Act of 2016, or FDTSA, is the most significant trade secret law development in recent history. The FDTSA provides a federal cause of action for trade secret misappropriation. Anyone who believes his or her trade secrets have been misappropriated can now file an action in… Read Article

Copyright Infringement Attorney Is Trial Counsel
Posted on July 5, 2016 – This copyright infringement case involves a complicated area of U.S. copyright law. The key issue is definition of the appropriate test to determine whether a component of a garment design is eligible for copyright protection… Read Article
Court Found Google's Copying of Millions of Books to be Within the Fair Use Law
Posted on December 2, 2015 – Google Tested the limits of the fair use law with respect to big business. This important intellectual property principle has broad application to the day-to-day life of many individuals and small businesses that use copyrighted material for educational purposes, research, news reports, and content on commercial websites… Read Article
Creative People Beware: Holy Copyright Infringement, Batman!
Posted on November 11, 2015 – Is a character in a comic book, television series, movie, subject to copyright protection? If so, what constitutes a protected character? The second issue impacts many creative works produced and then licensed copyrightable material. The issue is whether the creator of the original material can enforce its copyright against someone copying a derivative product created by a licensee… Read Article
Intellectual Property Litigation Settled for Kilgore & Kilgore Client – Court Grants Summary Judgment in Recent Copyright Litigation Involving Cheerleading Uniforms
Posted on July 12, 2014 – The use of copyright law to eliminate fair market competition has been stymied, at least for now. Parents know the exorbitant cost of replacing cheerleading uniforms. With this decision, hopefully there will be some price relief… Read Article
Our Copyright Infringement Clients Tell Us
Click on this link to read some of the many client testimonials that people have sent to thank our copyright attorneys for getting them back on track. Kilgore & Kilgore can do the same for you.