Kilgore & Kilgore Hosts the Museum of Geometric and MADI Art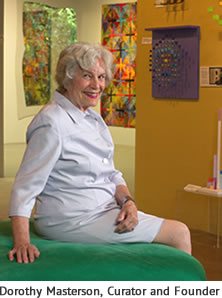 When Kilgore & Kilgore, moved in 2003 to its present location at 3109 Carlisle Street, Dallas, Texas, Dorothy and Bill Masterson opened the first permanent MADI Museum by converting the majority of the ground floor of the building into exhibition space. The entire building was renovated prior to occupancy.
The concept behind the MADI art movement influenced the building's renovation design. The art expresses accessibility, joy and universal appeal. The longer it is studied, the more multifaceted it becomes. The design emphasizes innovative details using an array of geometric forms. The building's exterior skin and environs, and its interior spaces, are filled with MADI art.
The Museum Became Part of Kilgore & Kilgore
Over a dozen years prior to the opening of the museum, the Mastersons were introduced to the MADI art movement. Fascinated by the playful complexity and fascinating figures inherent within this modern art form, they became involved in the movement, traveling around the world, collecting MADI art pieces and staying with Carmelo Arden Quin, the movement's founder.
Now a Local Landmark
A two-story art piece covering the Kilgore Law Center [exterior] was designed by MADI artist and architect, Volf Roitman. He said the goal [was] to "transform a whole street into a living sculpture, a neighborhood into a state of perpetual creation."
Donna Harris, then director of community relations for Uptown Dallas, said the Kilgore & Kilgore space offers "a great mix of work and play. It's such a dichotomy, going from the brightness of the gallery to the stark reality of a law firm, but the blend of office and art really works," she said [in 2003]. "Uptown has always attracted forward-thinking people," she added.
The International MADI Art Movement
MADI is a movement founded by Carmelo Arden Quin. During the 1940s, he joined intellectuals, writers and artists in Buenos Aires. In 1946, he read to the public his MADI Manifesto, which launched the MADI movement. To create his first works of art, he began experimenting with curved wood, convex and concave forms and irregular shapes. The MADI Movement continues today through original artists from the movement who encourage younger artists to adopt the MADI mentality. The MADI movement is represented by artists internationally as well as in North America.
---
Visit the Museum of Geometric and MADI Art website.
---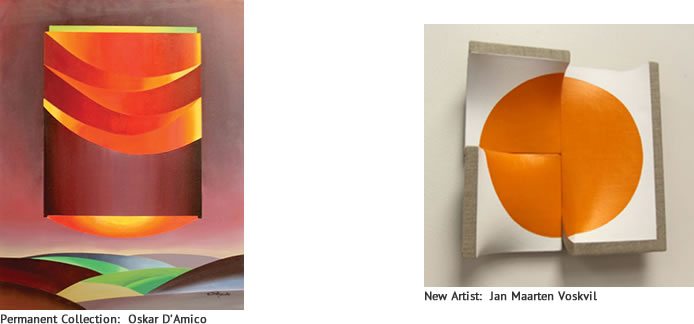 Articles
Lawyers, Truth, Art and Beauty
by Ted Anderson, Esq.,
Dallas Business Journal
, April 2003
Read Article
Mad about MADI
by Christine Perez,
Dallas Business Journal
, January 2003
Read Article