Dallas Copyright Litigation Attorney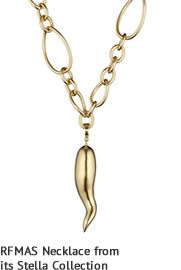 As Texas copyright litigation lawyers, we provide legal counsel to victims of copyright theft or infringement and to international businesses accused of copyright infringement.
Companies face enormous challenges in protecting their products, markets, proprietary materials and unique systems and methods that drive business success. This is particularly true given the globalization of industries and challenges from international business. Copyright laws offer one measure of protection of their designs, processes, strategies and electronic media such as websites.
Our Experience Works for Our Clients
Kilgore & Kilgore represents individuals, small firms, large corporations and international businesses that are confronted with infringement of intellectual property. We serve clients throughout the United States, in Europe and Asia. A few examples include the following:
Successfully defended a Chinese business against a trademark infringement lawsuit in Dallas;
Represented a Hong Kong investor in its claims to a fashion industry trademark and trade name;
Successfully defended an Italian design company's copyrights protecting a line of jewelry in a copyright infringement matter.
Defended a designer and manufacturer of cheerleader uniforms.
---
We give our clients the power to fight back. Click on this link to contact us
for a free 15-minute consultation. We can help you understand
your situation from a legal perspective.
---
Clients Tell Us
Click on this link to read some of the many client testimonials that people have sent to thank our intellectual property attorneys for getting them back on track. Kilgore & Kilgore can do the same for you.
Build a Law Team
Kilgore & Kilgore respects established relationships with corporate counsel and frequently joint ventures with other lawyers representing companies wishing to create legal teams with adequate resources. We receive most of our business referrals from other lawyers. When a conflict arises or there is a need for local or trial counsel, we stand ready to support the team in whatever configuration makes the most sense for achieving the best outcome.
Reach Out to Us
To learn more about our copyright litigation practice or to schedule an appointment to discuss matters in confidence with a copyright attorney at our Dallas office, contact us today. We offer a free 15-minute consultation with a Kilgore & Kilgore attorney to help you understand your situation from a legal perspective and whether or how to proceed with an action.
Testimonial
Copyright infringement matter:
"Kilgore & Kilgore stood by us during a very long, difficult and complicated case. Not only was our Kilgore & Kilgore attorney our lawyer, but also, a trusted advisor and friend, always making sure we understood every step and its consequences, until a very positive, satisfactory outcome was achieved."
– AS, president of RFMAS Group
Citation