Kilgore & Kilgore's Discrimination Lawyers Work with Victims of Workplace Discrimination
Our discrimination lawyers want to help you understand discrimination law and how it affects you in your workplace. This page serves as a jumping off point so you can find and read the blog articles written by our discrimination lawyers. Scroll down and click on any title listed below to get to a particular article.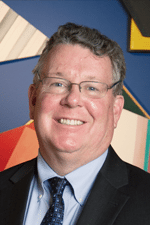 Workplace Discrimination Cases Involving Job Applicants with Disabilities Now Enjoy a More Lenient Interpretation of Physical Impairment
Posted on May 31, 2016 – Employees with denied disability claims were recently given more hope. A court decision in January 2016 demonstrates the more lenient standards that now apply to disability claims under the Americans with Disability Act and the ADA Amendments Act of 2008. In a decision in the case Cannon v. Jacobs Field Services North America, Inc., the Fifth Circuit reversed a summary judgment that a lower court had granted in favor of… Read Article
Workplace Discrimination Cases – The Evolution of the Adverse Employment Action
Posted on May 17, 2016 – Discrimination under federal statutes says it is unlawful for an employer to discriminate against an employee with respect to compensation, terms, conditions or privileges of employment or because of race, color, religion, sex, national origin, age or disability. The problem is that the various federal courts often disagree on the meaning of… Read Article

Equal Pay Practices are the Focus of the EEOC's Recent Proposal
Posted on February 25, 2016 – In January, the U.S. Equal Employment Opportunity Commission published a proposal that targets the collection of pay data in annual reports submitted to it by employers in an effort to create a database of wage information that might be used to identify opportunities for achieving equal pay. The goal of this initiative is to help the EEOC in its investigations of workplace discrimination and wage and hour claims. If approved, the new rule would… Read Article
Workplace Discrimination Lawsuits Can Be Won or Lost by the Use of a Standard of Causation
Posted on February 18, 2016 – Claims for discrimination based on race, color, religion, sex, national origin, age or disability must meet the relevant standard of causation in order to prevail. The problem in these discrimination lawsuits is that different anti-discrimination statutes have different standards of causation. In many instances, the courts have been divided about which standard to apply. This means that discrimination lawsuits based on very similar facts may lead to very different outcomes, depending on the statute and court… Read Article
Employee Rights: Cancer Workplace Discrimination, by Bess Masterson, Attorney
Posted on August 15, 2015 – Some employers discriminate against employees with cancer, often out of misperceptions. In many such cases, both the employer and employee may not be aware that such discrimination may be illegal under both federal and Texas state law. These laws are not widely known and difficult to interpret. Anyone who has cancer and feels discriminated against by an employer as a result of this disease should contact a qualified employment lawyer, who is well-versed in employment law… Hear It
Our Discrimination Clients Tell Us
Click on this link to read some of the many client testimonials that people have sent to thank our discrimination lawyers for getting them back on track. Kilgore & Kilgore can do the same for you.