Dallas Employment Law Attorney
Our Dallas Texas employment lawyers understand that work defines us. Hard work is the backbone of the American Dream. Abuse of the employee employer relationship cripples businesses and families. A healthy employee employer relationship is vital to our economic growth, crucial to business, and fundamental to the financial and emotional health of individuals who work. We know what it's like. You're losing sleep. You have trouble concentrating. You worry about your reputation and economic future. You feel sick. Our employment lawyers can help.

Our Experience Works for Our Clients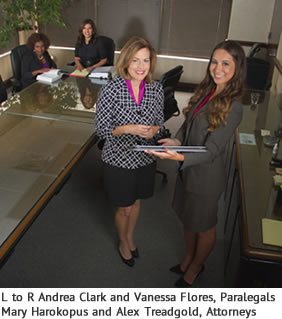 Kilgore & Kilgore has practiced employment law for over two decades. Our employment lawyers guided clients through the collapse of the dot-com bubble, the crisis after September 11th and the financial collapse that started the Great Recession. Our employee legal rights attorneys are sensitive to the legal, economic and emotional dynamics that arise when employee and employer rights are abused. We use tact and diplomacy in pursuing favorable resolutions. Kilgore & Kilgore has represented clients in arbitrations and jury trials. However, we settle the large majority of our employment law cases BEFORE trial.
Click on this link to read some of the many client testimonials that people have sent to thank our employee rights attorneys for getting them back on track. Kilgore & Kilgore can do the same for you.
We Work With You
We are especially keen to control legal costs and align ourselves with the economic interests of clients. We use a variety of strategies to fit different situations, such as flat rate fees, contingency fees, reverse contingent fees and modified hourly rates. When contingency fee scenarios come into play, we apply legal fees, court costs and other reimbursable expenses to the client's portion of the settlement amount. To learn more or to schedule an appointment to discuss matters in confidence at our Dallas office, contact us.
Testimonials
Citations
Articles