Kilgore & Kilgore's Injury Lawyers May Handle Your Personal Injury Lawsuit or Wrongful Death Lawsuit
An injury lawyer stays abreast of changes in federal and state statutes and trends in personal injury cases. This page serves as a jumping off point so you can find and read our blog articles that an injury lawyer has written. Scroll down and click on any title listed below to get to a particular article.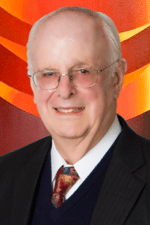 Injury Claims Against 911 Responders are Hard to Win
Posted on September 19, 2016 – Recovering damages from a municipality for a 911 emergency response system failure is not easy. In the past, governmental agencies were protected by a legal construct called sovereign immunity. In Texas and most other states, this means that a municipality could not be held liable for property damages, personal injury, or death arising from a governmental function performed by the municipality. Texas and other states have passed laws waiving sovereign immunity in certain situations… Read Article
Wrongful Death Lawsuit Filed Against General Motors Continues to Reverberate
Posted on April 17, 2015 – The personal injury lawsuit and then discovery that defective cars were still on the roads led to thousands of claims filed against GM. It also helped create a $400 million fund for personal injury claims. And, it also required the 2014 recall of 2.6 million small cars with defective ignition switches. A U.S. Senate Committee approved a bill in 2015, labeled the Motor Vehicle Safety Whistleblower Act, which grants incentives to auto industry whistleblowers to come forward with their knowledge of defective parts in cars… Read Article

Our Personal Injury Clients Tell Us
Click on this link to read some of the many client testimonials that people have sent to thank us for an injury lawyer getting them back on track. Kilgore & Kilgore can do the same for you.