Kilgore & Kilgore's Employment Lawyers Defend the Employee Rights of Workers and Employees
Our employee rights attorneys enjoy helping people with their employers who have crossed the line and compromised employee rights in the workplace. This page serves as a jumping off point so you can find and read our blog articles on the topic of employee rights. Scroll down and click on any title listed below to get to a particular article.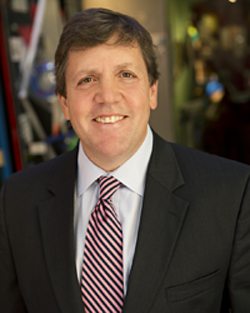 Texas Adopts CROWN Act to Address Racial Hair Discrimination
Posted on July 07, 2023 – A new state law in Texas prohibiting racial hair discrimination becomes effective in September. Known as the CROWN Act, it extends statutory protection to hair texture and styles such as braids, locks, and other black styles. Racial hair discrimination has been banned in 20 other states. Hopefully, this will end a common practice that is cruel, producing long-lasting negative effects… Read Article
NLRB Nixes Broad Confidentiality and Non-Disparagement Clauses in Employment Agreements
Posted on March 31, 2023 – In February 2023 the NLRB issued a rule change concerning confidentiality and disparagement clauses in employment agreements that the NLRB once embraced. This decision reverses the previous rules in favor of confidentiality and non-disparagement. Employers should now review and update their employment agreements. Employment lawyers offer perspective and assistance to companies seeking to avoid legal claims… Read Article
Employment Agreements for Salespeople Earning Commissions
Posted on August 19, 2022 – A recent Texas Supreme Court decision regarding a sales VP and his employment agreement reverses a lower court's decision concerning sales commissions earned but unpaid. This opens the door for salespeople in Texas with commission contracts who are at-will employees… Read Article
Employment Lawyers Win Sexual Harassment Cases
Posted on April 30, 2022 – New federal law ends forced arbitration of workplace sexual harassment and sexual assault claims. Most employment contracts require arbitration of employment disputes. Employment lawyers will help workers win their sexual harassment claims in the courtroom, setting new precedents… Read Article
Call Us When Your Non-compete Agreement is Enforced
Posted on September 25, 2021 – Many employers use Employment Agreements and Non-Compete Agreements to protect their companies. Texas law favors employers, in general. But there are legal methods in place for the employee who gets fired despite these agreements… Read Article
Legal Help for Servers Earning Tips but Still Underpaid
Posted on January 22, 2021 – Talk about complicated compensation schemes, some of the most complex rules of the Fair Labor Standards Act (FLSA) apply to people who work for tips like a waitress, bartender, dishwasher, barber, hairdresser, babysitter, caregiver, housecleaner, etc. In Texas, the minimum wage for tipped workers is $2.13, exactly as it has been for three decades.
Furthermore, when employers abuse, or innocently misapply, the rules for paying, tipped workers often feel powerless. People who receive tips assume they cannot afford legal help. This is not necessarily true… Read Article
Family and Medical Leave Benefits Afforded by New FFCRA Act
Posted on October 27, 2020 – The Families First Coronavirus Response Act (FFCRA) is a new, temporary, federal law that expands paid sick leave and unpaid family and medical leave protections for public employees and most private employees. The contours of this new law are not entirely clear, and employees have a host of questions about whether and how FFCRA can bring relief under trying circumstances. Some employers are still not certain of their obligations. If you have questions about FFCRA, we have answers… Read Article
Employees Stiffed of Overtime Pay by Misclassification
Posted on March 18, 2020 – A recent case in Texas affirmed that intentional misclassification of employees as exempt allowed the employer to stiff them of their overtime pay. They were awarded double back pay because the jury found the employer acted in bad faith. The employees received an amount that included unpaid overtime wages plus liquidated damages in the same amount. This is a significant victory for workers under the Fair Labor Standards Act… Read Article
Workplace Harassment – Know Your Rights and Protections
Posted on September 25, 2019 – Should you ever be harassed at work, learn how to safeguard yourself and your job from a legal standpoint. Your job is likely one of the most valuable things you have. Protect it. Recent news has focused on the problem of sexual harassment, but harassment can include race, national origin, religion, age, and disability. If you believe that you have been subject to workplace harassment, you should know two things. First, you have the right to equal opportunity and fair treatment. Texas and federal laws protect employee rights, so that employees can build for the future based on their employment accomplishments. Second, there are some simple steps… Read Article
Employer Liable for Sexual Harassment by Non-employees
Posted on August 29, 2018 – When an employee experiences sexual harassment by a non-employee, the employer can be held liable for creating a hostile work environment if the employer knew but did nothing to stop it. In the case Gardner v. CLC of Pascagoula, an appeals court found that a case of sexual harassment by a patient in a nursing home constituted a violation of Title VII… Read Article
Workplace Sexual Harassment or Retaliation Claims in TX
Posted on February 02, 2018 – If you believe you have a workplace sexual harassment claim to bring against an employer, you should learn about what constitutes a sexual harassment claim and the steps you should take to start the legal process. Here are several sources of information on this topic based on the experience of Kilgore & Kilgore lawyers who handle these and other types of employment law claims against employers. To read about sexual harassment claims in the workplace, click here… Read Article
Employment Benefits at the Heart of a Legal Battle in Texas
Posted on July 31, 2017 – In a Texas Supreme Court decision delivered in June 2017, the state's highest civil court narrowly applied the U.S. Supreme Court's ruling from 2015 that legalized gay marriage in the United States. The Texas Supreme Court, addressing an interlocutory appeal out of the Fourteenth Court of Appeals in Houston, did not acknowledge outright that same-sex spouses of employees of the City of Houston are entitled to the same tax-funded employment benefits that are offered to opposite-sex spouses of City employees… Read Article
Employers Who Restrict Pay Discussions Violate Employee Rights
Posted on March 08, 2017 – Does your employer prohibit you from discussing your pay with a co-worker? Has your supervisor ever told you not to discuss your pay with your co-workers? If so, your employer's pay secrecy policy may be violating the law. Pay secrecy policies in the workplace are generally prohibited… Read Article

Motive is Key in Retaliation Case under Section 1983
Posted on December 14, 2016 – In a recent case, a public employee was demoted by his supervisor due to his perceived political position, creating an unlawful retaliation. The U.S. Supreme Court overturned a federal court decision on this case. The U.S. Supreme Court held that a public employee may claim a violation of constitutional rights under Section 1983. This was because that employee showed that the supervisor took an adverse action against the employee based on an improper motive. The supervisor made factual mistakes regarding the employee's conduct. This changes how such retaliation claims are brought against public employers… Read Article
Deflategate Judge Teaches NFL Commissioner Another Lesson in U. S. Labor Law
Posted on October 2, 2015 – The commissioner of the National Football League seems to have unlimited and unfettered authority to discipline players under the collective bargaining agreement between the league and its players (NFL-CBA). Yet, a federal district court judge vacated the four-game suspension handed down by Goodell to Tom Brady in the controversial Deflategate matter. This comes… Read Article
Employee Rights – Political Discussions in the Workplace
Posted on December 18, 2014 – Most employees believe that they have a First Amendment right to free speech. They think that allows them to discuss political issues whenever they want without restriction, including at work. But while employees do have some protected rights vis-a-vis their employers to discuss some political subjects, these rights are very restricted. The First Amendment applies only to government restrictions on free speech… Read Article
Servicemember Rights: Providing a Tougher Shield for Soldiers – Regulation of Payday Loans is Slowly Expanding in Texas
Posted on November 14, 2014 – There is a long-running debate in Texas about whether government should regulate payday, auto-title and other short-term, high-interest loans. The Texas state government has failed to impose any regulations. Texas was considered one of the most lenient states for lenders offering these types of loan products… Read Article
Employee Rights – A Case of Misclassified Identity – The Ninth Circuit Says FedEx Drivers are Employees not Contractors
Posted on October 4, 2014 – Many companies have built profitable businesses by making independent contractors, rather than employees, the backbone of their business model. Last month, Fed Ex Ground was dealt a severe blow when the Ninth Circuit Court of Appeals ruled in Alexander v. FedEx Ground Package System, Inc. that Fed Ex Ground had misclassified its delivery employees as independent contractors. Independent contractors are persons who contract to perform work for… Read Article
Employee Rights: Will Employment Rules on Social Media Policies Survive the NLRB's Costco Precedent? Employee Rights Lawyers May be the Only Ones to Sort This Out
Posted on September 26, 2014 – As reported in our previous posts regarding NLRB appointments by Obama, the Noel Canning decision has put employees and businesses in a legal limbo. Employers and employees are now faced with deciding to follow the pre-Noel Canning law or assume that the recent decision in that case will change the law. The advice of an employee rights attorney should be sought. One of the most important rulings made by the NLRB during that period of invalid decisions was in the case of Costco Wholesale Corporation. Like many businesses, Costco had addressed the social media boom by… Read Article
Employee Rights Litigation Based Upon Scrutiny of an Employee's Social Media Sites Could Be Defensible; an Employment Law Attorney Could Tell You
Posted on July 3, 2013 – A New York school teacher fared well with her wrongful termination suit. The day after a student from another New York school drowned on a beach field trip, this teacher vented on Facebook: "After today, I am thinking the beach sounds like a wonderful idea for my 5th graders! I HATE THEIR GUTS! They are the devils (sic) spawn!" When a friend responded that this teacher would let a student float away, Rubino replied: "Yes, I wld (sic) not throw a life jacket in for a million!!" Someone reported her posts to school administrators. They terminated the teacher. The court had some sympathy for the teacher. While finding her reference to… Read Article
Our Employment Lawyers Clients Tell Us
Click on this link to read some of the many client testimonials that people have sent to thank our employee rights lawyers for getting them back on track. Kilgore & Kilgore can do the same for you.