Our Texas Estate Litigation Attorneys Can Help Resolve an Inheritance Gone Awry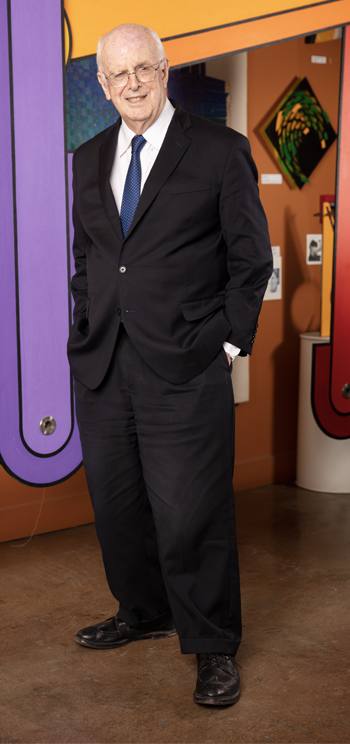 Our estate litigation attorneys help people who are dissatisfied with an estate administration after the death of a loved one.
Estate Administration – The Process of Conveying Property from a Deceased Person to an Heir
There are many examples of an heir being dissatisfied with an estate administration. Was there a will? Perhaps you do not agree that the will reflected the deceased person's wishes. There are many different types of estate litigation cases. For example, when someone not related to the deceased, perhaps a caregiver, received an inheritance that should have been yours. Another example would be if you believe funds from a family trust were dispensed incorrectly or not at all. An estate litigation attorney can tell you what legal actions are necessary and how to proceed.

Our Texas Estate Litigation Lawyers Handle Probate Litigation
Estate administration following the death of a loved one can be complicated, even under normal circumstances. A will sets forth the wishes of the deceased. All wills must go through a court procedure called probate. Some probate administration procedures may give rise to the need for a probate litigation lawyer. For example, the heir may have expected an inheritance that never materialized. In Texas, you have two years to challenge a will. A will must be found valid by a court before it has any binding effect. The distribution of estate property in Texas follows the instructions of a will, if it is deemed valid. If the will is deemed invalid by the court, the distribution of estate property follows Texas law. Another example might be if the deceased was divorced and later remarried, but had children with the first spouse. Under Texas law, that person's community property passes to the second spouse and the children of the first marriage.
Texas Estate Litigation Case Examples
Kilgore & Kilgore's probate litigation lawyers have represented many heirs who challenged their loved one's estate administration, including the following examples:
One case involved an estate distribution where oil and gas assets were left to a housekeeper rather than the children, the rightful heirs. At the time the will was created, the mother had lost her mental abilities, so that the children contested the distribution of assets.
Another case involved an estate distribution where an elderly man allegedly changed his will on his deathbed. This caused his pension benefits, life insurance and other property to go to his common law wife rather than the children of his first marriage, the rightful heirs.
Our Estate Litigation Attorneys also handle Trust Litigation Cases
Our trust litigation attorneys help beneficiaries when problems with trusts arise. We also help trustees defend against trust litigation from beneficiaries. Family trusts and other trusts, such as a special needs trust, are commonly used in estate planning to dictate how and when an heir receives trust funds. Upon the death of the person who established a trust, a trustee takes over management of the trust and distributes the trust funds according to the instructions of the deceased. Trustees must function according to an established code of ethics called fiduciary duties. The trustee must place the interests of the beneficiaries of the trust before his or her own interests. Fiduciary duties also include loyalty and full disclosure to the beneficiaries. Under Texas law, self-dealing is presumed to be unfair. Communication is the backbone of a good trustee-beneficiary relationship.
Our trust litigation attorneys have been involved in many trust litigation cases. For instance, we have represented a trustee, an uncle who was sued by the beneficiaries, the nieces and nephews of the deceased, for alleged breach of his fiduciary duty.
Our Clients Tell Us
Click on this link to read some of the many client testimonials that people have sent to thank our employee benefits law attorneys for keeping them on track. Kilgore & Kilgore can do the same for you.
Reach Out to Us
To learn more about our estate litigation practice at Kilgore & Kilgore, click here Estate Litigation Attorney. We offer a free review of the facts of your case. Contact us to get started, click here Let's Connect
"When you are in water too deep, it is good to be with someone who knows how to swim. Bill Masterson and Bob Thornton worked hard for me and my family. I was very pleased with their services. I did not have a good opinion of lawyers prior to working with them. But now I have closure, and my family is financially and emotionally secure. Bill Masterson has integrity and brought a breadth and depth of experience in all aspects of the real estate transaction involved, including market values as well as oil and gas versus surface rights. I am very grateful to Bill Masterson, Bob Thornton and their team."
– MLR, Estate Litigation Case, 2016
Article
An Estate Litigation Attorney Can Help Protect a Potential Heir from Unpleasant Surprises
– It is a good idea to involve an estate litigation attorney to protect your interests if you are expecting an inheritance. Estate distribution following the death of a loved one can be complicated, even under normal circumstances. A dispute may arise.
Read More