Kilgore & Kilgore's Estate Litigation Attorneys Recover Inheritances and Assets Taken Illegally
Our estate litigation attorneys handle many different types of estate litigation cases, such as heirs claiming an inheritance that went to the wrong party, someone passing away intestate (without a will), challenging a trustor who mishandled a family trust, and appearances before the Texas probate courts. This page serves as a jumping off point so you can find and read our blog articles on estate litigation topics. Scroll down and click on any title listed below to get to a particular article.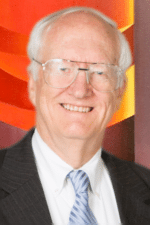 Probate Court Jury Found JP Morgan Chase Guilty of Mishandling an Estate Administration
Posted on December 06, 2017 – Probate Court No. 1 of Dallas County, Texas, was the scene of a recent estate litigation case against JP Morgan Chase. The jury awarded over $4 billion in punitive damages to the heirs. This award also included $4.7 million in actual damages. And, the plaintiff was awarded $5 million in attorney fees. All of this was to the delight of the heirs of the estate who brought the matter before the probate court… Read Article
Estate Litigation Attorney to Help You Protect an Inheritance
Posted on June 15, 2016 – It is a good idea to involve an estate litigation attorney to protect your interests if you are expecting an inheritance. Estate distribution following the death of a loved one can be complicated, even under normal circumstances. If a blended family resulting from a second marriage of the deceased is involved, or if an unrelated third party such as… Read Article
Guardianship Grabs by Nursing Homes and Others Cheat an Heir of an Inheritance
Posted on February 22, 2015 – Nursing homes are using guardianship petitions as a means of bill collection. A recent study of guardianship cases filed over a ten-year period indicated that 12 percent of such cases were brought by nursing homes. Interviews with veterans of the system and a review of guardianship court data conducted by researchers at Hunter College at the request of the New York Times show the practice has become routine… Read Article

Elder Financial Abuse – A Growing Problem
Posted on August 29, 2014 – In last week's blog, we presented examples of legal difficulties that can occur as a result of the aging process in the hope it becomes apparent that any attempt to deal with problems, after they occur, is difficult and generally unsatisfactory. The keys are awareness, prevention and planning to avoid the kinds of circumstances where elder financial abuse occurs. In this follow up article, we offer… Read Article
Kilgore & Kilgore Caseload Rises to Address Elder Financial Abuse in Texas
Posted on August 25, 2014 – Kilgore & Kilgore worked to recover assets taken by a caregiver of the family's two elderly cousins. Kilgore & Kilgore also represented a wealthy man whose children took over his estate and placed him in an institution. Kilgore & Kilgore represented the other children in a dispute over assets swiped from them by their sister who kidnapped their mother… Read Article
Kilgore & Kilgore Cases Increase as Reports of Elder Abuse Become Widespread
Posted on August 22, 2014 – Kilgore & Kilgore has recently experienced a rise in elder financial abuse cases, which mirrors a national trend. According to the National Adult Protective Services Association (NAPSA), the number and complexity of reports involving elder financial abuse in the U.S. has spiked during the past decade. One in 20 older adults indicated increases of elder abuse… Read Article
Our Estate Clients Tell Us
Click on this link to read some of the many client testimonials that people have sent to thank our elder abuse lawyers for getting them back on track. Kilgore & Kilgore can do the same for you.