Our Employment Lawyers Understand Employment Law Relating to FLSA, NLRB, TWC, FMLA, FINRA and EEOC
Our employment law attorneys work to keep you informed on recent court decisions, changes in federal and state statutes, and trends in employment litigation. This page serves as a jumping off point so you can find and read our blog articles on the topics on employment law. Scroll down and click on any title listed below to get to a particular article.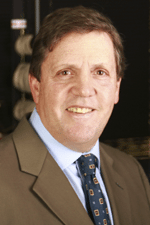 Bias in Major League Baseball Leads to Age Discrimination in Employment Lawsuit
Posted on August 30, 2023 – Kilgore & Kilgore lawyers have brought a lawsuit against MLB, Robert Manfred, Houston Astros, and Texas Rangers alleging age discrimination on behalf of MLB Scouts. This is a huge case that will reverberate throughout the country and may positively affect the average worker not involved in baseball… Read Article
Defamation on FINRA Form U-5 Can Ruin a Financial Advisor Career
Posted on February 24, 2023 – FINRA Form U-5 is the standard personnel report used in the securities industry by employers to assess the work performance of a broker-dealer or financial advisor. The securities industry is overseen in the U.S. by the Financial Regulatory Industry Authority (FINRA), an independent, nongovernmental organization that writes and enforces rules governing financial advisors and broker-dealers. According to FINRA statistics, FINRA Form U-5 defamation cases are on the rise… Read Article
Black man sued employer and lost. But won in appeal.
Posted on June 08, 2022 – The Justice Department came to the rescue of a Black man who lost his claim of a hostile work environment in court because he pleaded his case without a lawyer. He appealed. The DOJ filed a brief on his behalf. He finally won… Read Article
Call Us If You Experienced Sexual Harassment at Work
Posted on Oct 22, 2021 – Effective September 1, 2021, Texas employees who work for businesses with fewer than 15 employees have remedies under the Section 21.141 to the Texas Labor Code for sexual harassment. And sometimes, these small businesses can be the most dangerous for workers, particularly regarding employee rights. Contrary to common understanding, there were no remedies for sexual harassment of employees in the Texas Labor Code before September 1… Read Article
Executive Compensation Strategies for 2021
Posted on May 26, 2021 – Among the consequences of the pandemic and business disruptions, employers are widely advised to take a hard look at executive compensation. If your executive compensation is determined on a negotiated contract basis, now is an excellent time to review it. Employers are reviewing details like salary, deferred compensation agreements, performance-based awards, non-compete agreements, severance packages, stock options, stock prices, retirement, and equity incentives… Read Article
Whistleblowers Reporting Fraud in Public Contracts Protected
Posted on August 24, 2020 – Employees of federal contractors and contractors to state and local agencies can help reduce fraud by reporting malfeasance under whistleblower protections afforded under the False Claims Act and the Texas Whistleblower Act. A federal whistleblower case is called a qui tam claim. Significant protections are afforded the whistleblower and s/he may receive a portion of the financial damages if a case is prosecuted successfully. Whistleblowers are often not motivated by financial rewards, but rather, doing the right thing is foremost in their minds… Read Article
Protected by Law, Whistleblowers Can Stem Healthcare Fraud
Posted on July 23, 2020 – Hospital employees can help reduce Medicare and healthcare fraud by reporting malfeasance under the whistleblower protections afforded under Texas and federal laws. a successful whistleblower lawsuit can help you get your job back while paying you for damages and a share of the financial recovery. The bottom line is that you should speak with a whistleblower attorney before you do anything. This is not amateur hour… Read Article
Independent Contractor or Employee? New DOL Regulations
Posted on March 16, 2020 – On January 6, 2021, the U.S. Department of Labor issued a final rule intended to clarify who is an independent contractor and who is an employee under the Fair Labor Standards Act (FLSA). This rule supersedes all previous federal guidance on the issue but does not affect other state or federal tax laws. The new federal rule takes effect on March 8, 2021. On January 20, President Biden reportedly issued a freeze on all new regulations to give the incoming administration an opportunity to review how it should respond. The new administration had been expected to oppose… Read Article
Disgruntled Employee Wins Wrongful Termination Lawsuit
Posted on February 25, 2020 – An employee in Texas claimed wrongful termination in a lawsuit against his employer under the Texas Whistleblower Act in retaliation for reporting wrongdoing by his employer. The jury awarded him $2.5 million in damages. He said he didn't do it for the money. Rather, he said he just did the right thing… Read Article

FLSA Protected Texas Employee Who Obtained Settlement for Retaliation Lawsuit
Posted on August 1, 2019 – In a recent lawsuit filed by the DOL on behalf of a Texas employee who brought a claim for retaliation, there was a settlement of $22,000 based on the nursing mother provision in the federal statute commonly known as FLSA. Other common problems on the job that are also protected by the FLSA include retaliation, employee misclassification, overtime denial… Read Article
Restrictions on Retaliation and Whistleblower Cases
Posted on March 15, 2018 – An employer may fire an employee in Texas solely because she or he refused to perform an illegal act according to the Sabine Pilot rule as redefined by the Texas Supreme Court in 1985. This is a narrow exception to the employment at will doctrine. The Texas Whistleblower Act can be found in Chapter 554 of the Texas Government Code. It protects an employee of a public, but not private, entity from retaliation if she or he in good faith reports a legal violation… Read Article
UK Supreme Court Finds Court Fees Illegal for Employment Claims
Posted on August 23, 2017 – The UK Supreme Court has recently banned court fees for employment claims because they were found to produce discrimination. U.S. court fees are imposed for employment claims in courts and arbitrations… Read Article
Wells Fargo Bank Shines Spotlight on FINRA Form U-5 Abuses
Posted on February 6, 2017 – The fake bank accounts scandal at Wells Fargo Bank focuses attention on FINRA due to the FINRA Form U-5 that the bank submitted on hundreds of fired employees. Congress is paying attention to this possible abuse through the use of false and defamatory information against former employees… Read Article
Compensatory Damages from FINRA Form U-5 Defamation Claims
Posted on October 20, 2016 – There is potential for a defamation claim by a terminated securities industry employee resulting from the FINRA Form U-5 required by the regulatory process and the FINRA Form U-4 filled out when the employee joins a broker-dealer business. The complicated legal process for winning such a claim includes the FINRA arbitration process and state law. A Kilgore & Kilgore attorney can help sort out the details because of Kilgore & Kilgore's experience with such claims… Read Article
Arbitration is an Alternative System of Dispute Resolution
Posted on September 7, 2016 – Arbitration is a private, alternative system of dispute resolution. In arbitration, the parties present their claims and defenses to one or more arbitrators who decide the matter. Typically, an arbitrator is an attorney or former judge who is paid a fee by one or more parties to serve as the arbitrator. The allocation of fees and expenses between the parties is typically outlined in the arbitration provision in the parties' employment contract. Many employers require their employees and executives to sign employment contracts or employment agreements that contain an arbitration provision… Read Article
Millions of Workers May Soon Become Eligible for Overtime Pay – Know Your Employee Rights
Posted on October 16, 2015 – The federal Fair Labor Standards Act (FLSA) requires that employers provide time-and-a-half overtime pay to all qualified workers. The number of qualified workers is about to increase dramatically next year as a result of new rules proposed by the U.S. Department of Labor. Are you among the five million workers who will soon become eligible for overtime pay? Will your employee rights be… Read Article
Employment Law: Wiping the NLRB Slate Clean? Part 2
Posted on August 8, 2014 – In June 2014, in the case of National Labor Relations Board v. Noel Canning, the U.S. Supreme Court declared the recess appointments to the NLRB made by President Obama to be invalid. This means that for a 19-month period, the NLRB was acting without a quorum. Its decisions during that time are arguably invalid as well. It is safe to describe the Noel Canning aftermath as an uncertain mess. There are the more than 1,000 decisions that were issued by the NLRB during that period. Almost all of those decisions will have to be vacated and reheard by the NLRB… Read Article
Employment Law: Wiping the NLRB Slate Clean? Part 1
Posted on August 1, 2014 – What would happen if 19 months of rule-issuing, decision-making, precedent-setting and other administrative actions by the National Labor Relations Board (NLRB) suddenly became invalidated? How would this impact employers and employees who were positively or adversely affected by those decisions, or had been following those rules and precedents? What would be the current state of the law? We're in the process of finding out. The rulings in these decisions set a precedent for future decisions, effectively contributing to the law of the employee and employer landscape… Read Article
Employment Law – The Concerted Activity Rule – Part 2
Posted on July 25, 2014 – The genesis of this rule is the concerted activity clause in the National Labor Relations Act, signed into law by President Franklin Roosevelt over 78 years ago. Section 7 of the Act guarantees an employee the right to engage in concerted activities for the purpose of collective bargaining or other mutual aid or protection. An employer may not discipline or terminate an employee who engages in conduct that falls within this provision. Not surprisingly, these relatively simple terms have generated decades of litigation… Read Article
Employment Law – The Concerted Activity Rule Part 1
Posted on July 16, 2014 – Employers must use considerable caution to ensure employee rights at work when disciplining or terminating employees for employment-related speech. A recent survey commissioned by CBS News found that only 45 percent of Americans were satisfied with their working conditions, a modern-day low. Employers have little legal obligation to improve working conditions. And, employers can do little to stop employees from complaining about, or talking about, the working conditions at their jobs… Read Article
Our Employment Law Clients Tell Us
Click on this link to read some of the many client testimonials that people have sent to thank our employment law attorneys for getting them back on track. Kilgore & Kilgore can do the same for you.