Sex Discrimination by a Boss or Manager May Create a Hostile Working Environment
Our sex discrimination attorneys help people who have suffered from sex discrimination in the workplace. This page serves as a jumping off point so you can find and read our blog articles on the topics on sex discrimination and other employment discrimination cases. Scroll down and click on any title listed below to get to a particular article.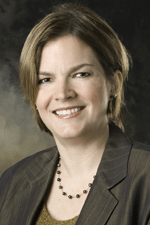 Pay Discrimination Affects Women in Texas and Their Families
Posted on July 6, 2022 – Gender pay disparities in Texas have increased despite the existence of state and federal laws that were enacted to address this problem. Women and their families should not be suffering from pay discrimination… Read Article
Retaliation Found by Jury to be the Reason Behind a Wrongful Discharge Upheld on Appeal
Posted on July 2, 2019 – Recently, the Court of Appeals in Texas upheld a lower court's judgment, concluding that an employee was retaliated against for engaging in a protected activity related to gender and age discrimination. Although the lower court's jury found that the employee engaged in misconduct while employed, and would have likely been fired for this behavior, the Appellate Court upheld the lower court's jury award to the employee for $150,000 in pain and suffering plus attorneys' fees… Read Article
Seventh Circuit Holds that Sexual Orientation Discrimination is Sex Discrimination
Posted on June 11, 2017 – In a recent ground-breaking decision, the U.S. Court of Appeals for the Seventh Circuit held that discrimination on the basis of sexual orientation is a form of sex discrimination that is prohibited by Title VII of the Civil Rights Act of 1964. The case, which was decided by the full court (en banc)… Read Article
In Employment Discrimination Lawsuits, Kilgore & Kilgore's Experience Can Help You Win Your Case
Posted on January 6, 2016 – Discrimination in the workplace is illegal in Texas and the U.S. Anti-discrimination laws in Texas are similar to federal statutes, although different filing dates apply. On the surface, the federal and state laws against discrimination appear fairly straightforward. If your employer discriminates in a manner that has a negative impact on you as an employee, your employer can be liable to you for compensatory and sometimes punitive damages. These laws are extremely complicated to… Read Article

Pregnancy Leave – Don't Let Your Company Impose Its Own Interpretation of Pregnancy Discrimination Laws on You
Posted on July 3, 2015 – A recent Supreme Court decision gave millions shouldn't accept the company line on its obligations regarding pregnancy benefits. If you are pregnant and working, it is a good idea to consult our sex discrimination lawyers to make sure your employee rights are respected according to the law. Despite laws prohibiting sex discrimination, companies look out for their own best interests… Read Article
Workplace Discrimination Claim Jury Awards
Posted on March 15, 2016 – In a recent workplace discrimination case, a federal district court jury in New Hampshire ordered Walmart to pay a whopping $31.2 million to a female pharmacist for sex discrimination, employment retaliation and wrongful termination in violation of New Hampshire state law. By all appearances, it seems that Maureen McPadden, the plaintiff in McPadden v. Walmart, will soon become a millionaire many times over. But wait for… Read Article
Social Media Challenges the Rules of Sex Discrimination and Workplace Discrimination – Courts are Divided on the Value of Social Media Posts in Deciding Employment Law Cases – Part 2
Posted on October 11, 2013 – Social media has changed the way we communicate. It can be a mass communication and is instantaneous. Courts are just now addressing the relationship between this new form and its impact on sex discrimination and other discrimination laws. An experienced employment attorney can help navigate the current legal uncertainty in this area… Read Article
The Rules of Sex Discrimination and Workplace Discrimination are Challenged by Social Media. in Deciding Sex Discrimination Outcomes, Courts are Divided over the Value of Social Media Posts
Posted on September 20, 2013 – According to the movie, The Social Network, Hollywood's recreation of the history of Facebook, Mark Zuckerburg created Facebook based upon his earlier internet site called Facemash, which he used to rate the attractiveness of Harvard coeds. In short, Facebook's foundation was, arguably, a site for sexually harassing classmates… Read Article
Who's the Boss: This Pivotal Question for Employer Liability for a Hostile Working Environment Splits the Nation's Courts
Posted on August 28, 2013 – The Supreme Court let the lower courts tussle for many years with the question of who is a supervisor sufficient to hold an employer liable for workplace discrimination or sex discrimination. In 2012, the Supreme Court agreed to address this question in Vance v. Ball State University. The plaintiff was an African-American woman and longtime employee of Ball State's Dining Services. Vance worked with a Caucasian… Read Article
Our Sex Discrimination Clients Tell Us
Click on this link to read some of the many client testimonials that people have sent to thank our sex discrimination lawyers for getting them back on track. Kilgore & Kilgore can do the same for you.