Dallas Sexual Harassment Lawyer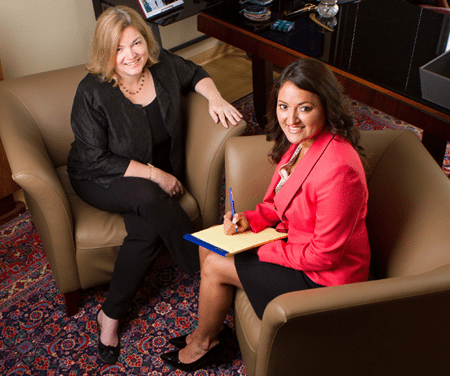 Kilgore & Kilgore's Texas sexual harassment attorneys support the employee against workplace sexual harassment. Like employment discrimination, sexual harassment is barred by federal law and most states laws. A hostile working environment is created when intimidating, offensive, unwelcome advances from a coworker or supervisor are experienced. Sexual joking, unwanted advances, offensive pictures or any unpleasant behavior, even if not obviously sexual, can also be considered sexual harassment if it is directed at an employee solely because of his or her sex.
"Quid pro quo" sexual harassment occurs when an employee is required to submit to unwelcome sexual conduct as a condition of his or her job, or in order to gain some job benefit.
We Protect the Dignity of our Clients
Sexual harassment and employment discrimination are committed by both men and women. A recent Supreme Court case has held that sexual harassment may occur between individuals of the same sex. Some courts recognize sexual harassment based on stereotyping, such as where a man is being harassed by other men for acting too feminine.
In order to be illegal, the sexually harassing behavior must be based on sex, unwelcome, and offensive to its target. An employee who participates in sexual joking, or who has a consensual sexual relationship with a supervisor may have a difficult time proving sexual harassment.
Even when an employee does not complain, an employer may still be liable for sexual harassment of an employee by a coworker, client or customer if the boss knew, or should have known, of the harassment, and failed to stop it. If the harasser harassed others in the past, and those persons complained, Kilgore & Kilgore may be able to show that the employer was on notice that harassment was a problem. If the harasser was a supervisor with the authority to hire and fire, the employee need only show that the harassing behavior has taken place. The employer then has the burden to show that it took appropriate actions to prevent the sexual harassment.
Employment Retaliation Can be Prosecuted
It is illegal to retaliate against an employee for bringing a sexual harassment complaint. Other employees who testify in investigations of sexual harassment or at trial are also protected from retaliation. If you are being sexually harassed, find out whether your employer has a sexual harassment policy and read it carefully. If your employer has a policy, you should try to follow its procedures.
---
We are sensitive to the anxiety, shame and embarrassment that accompany these cases. Click on this link to contact us and get started. We can help you understand your situation from a legal perspective.
---
Sexual harassment cases present special considerations for the employee being harassed. Our sexual harassment lawyers are sensitive to the complicated nature of these cases, as well as the anxiety, shame and embarrassment that often accompanies them. We take a holistic approach, ensuring that you have referrals to specialists you may need to move on from this difficult situation. Rest assured that we will do everything we can to achieve a complete resolution.
Our Clients Tell Us
Click on this link to read some of the many client testimonials that people have sent to thank our employee rights attorneys for getting them back on track. Kilgore & Kilgore can do the same for you.
Reach Out to Us
To learn more about our employment law practice or to schedule an appointment to discuss matters in confidence with a sexual harassment lawyer at our Dallas office, contact us. We offer a free 15-minute consultation with a Kilgore & Kilgore attorney to help you understand your situation from a legal perspective and whether or how to proceed with an action.
Testimonials
"I want to express my sincere appreciation to the Kilgore & Kilgore staff and you, Bob Goodman, for guiding me through what could have become an unbearable process. Now that I have had time to reflect upon and digest the last six months of my employment, I wish to share my experience in the hope that others in similar situations may find comfort in an otherwise taxing ordeal. At the beginning of this journey, I questioned if I would have the strength to…
Read More
– Kilgore & Kilgore Client, after settlement of her sexual harassment/wrongful termination case (2013)
Article
Sexual Harassment in the Workplace
– Sexual harassment can be experienced at work in many different ways. Read this article to find out how sexual harassment is defined in legal terms and what to do about…
Read More